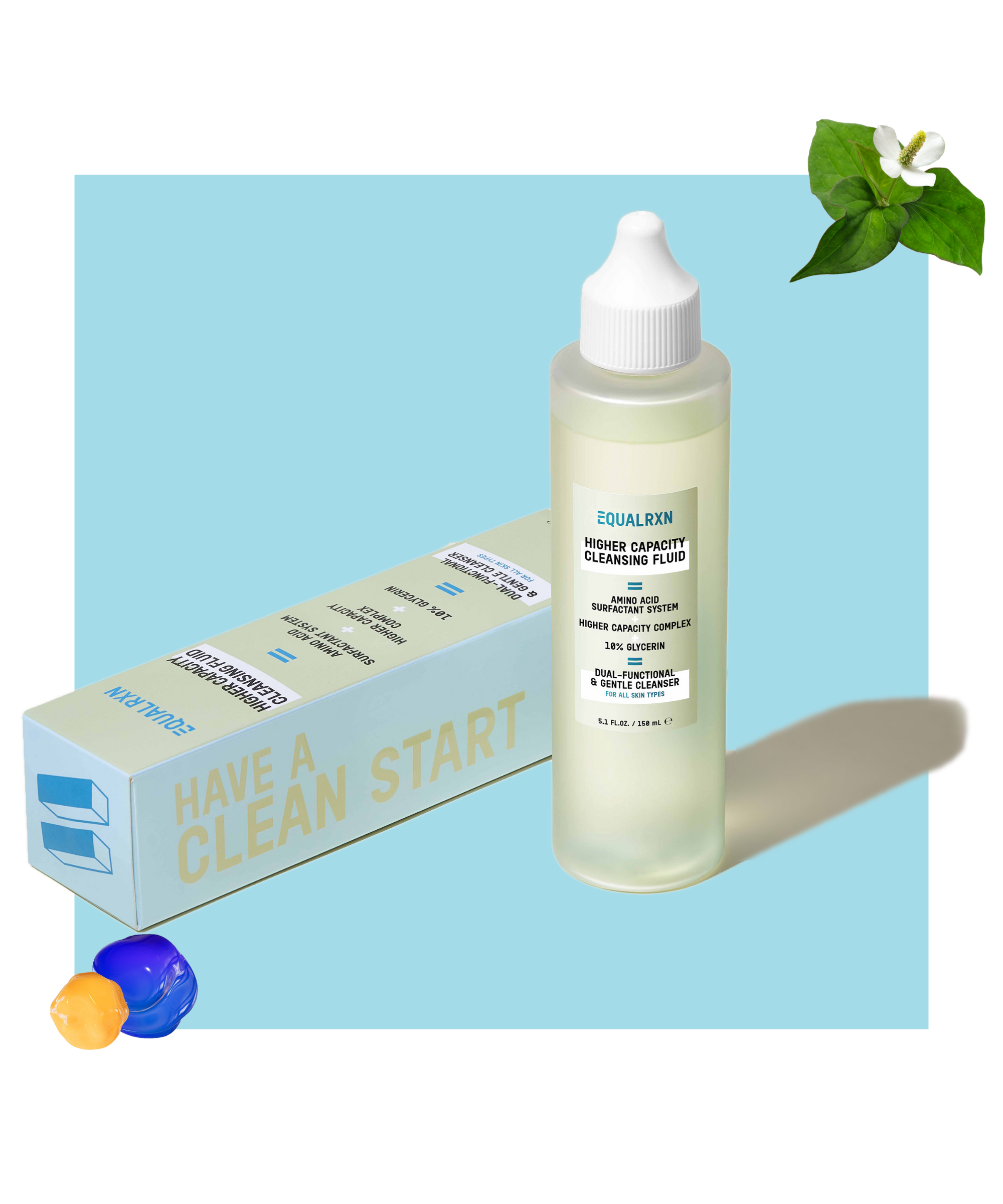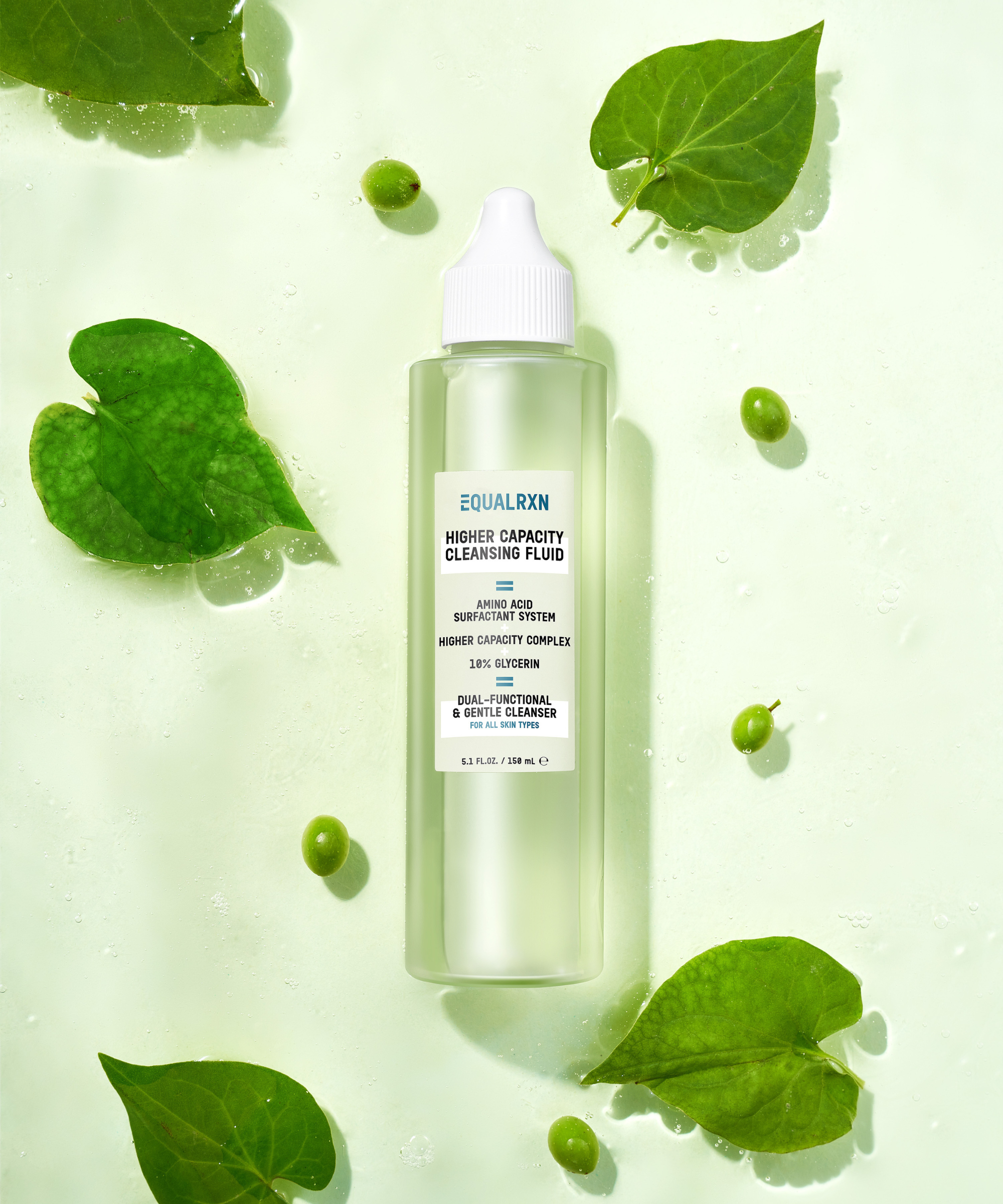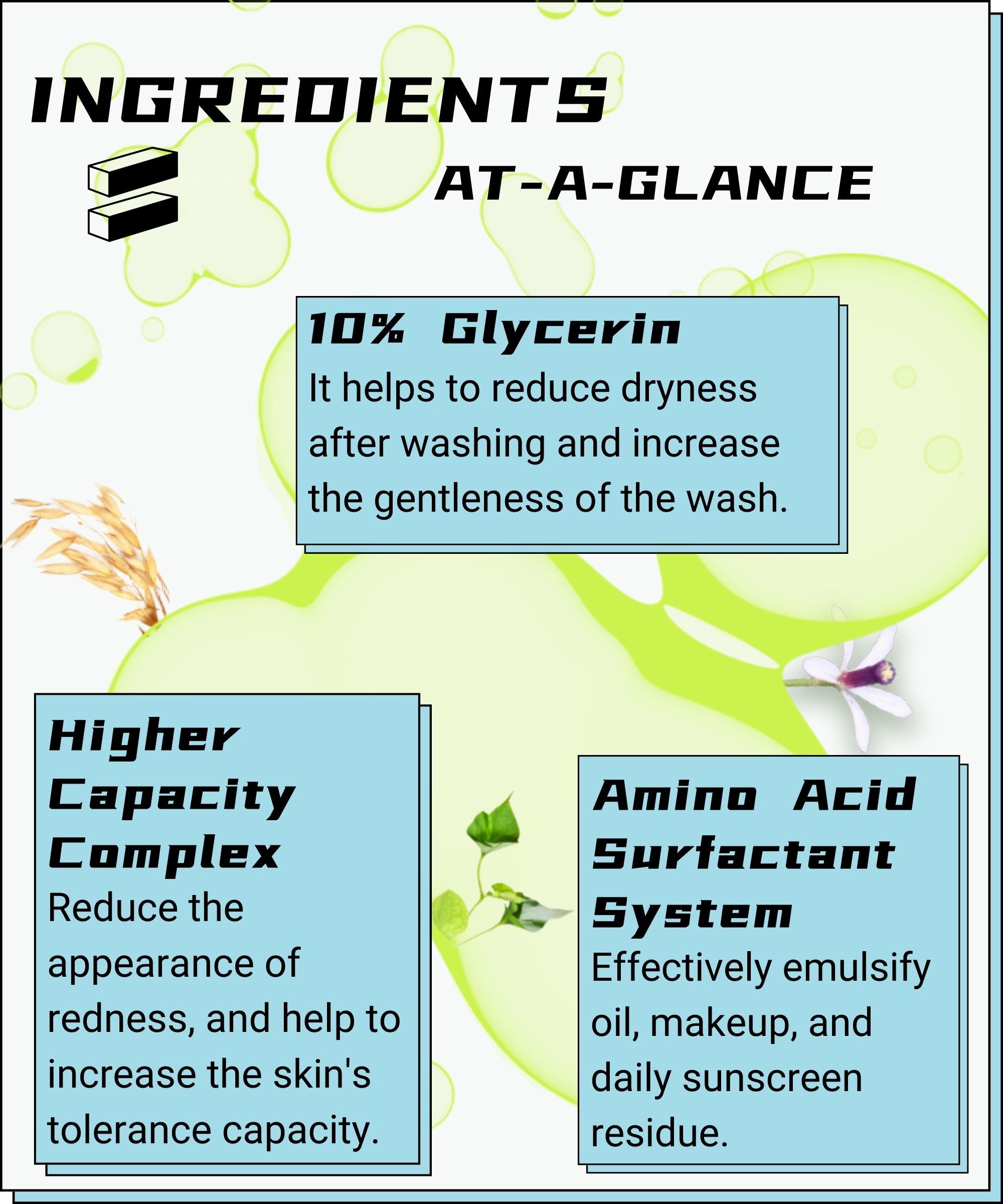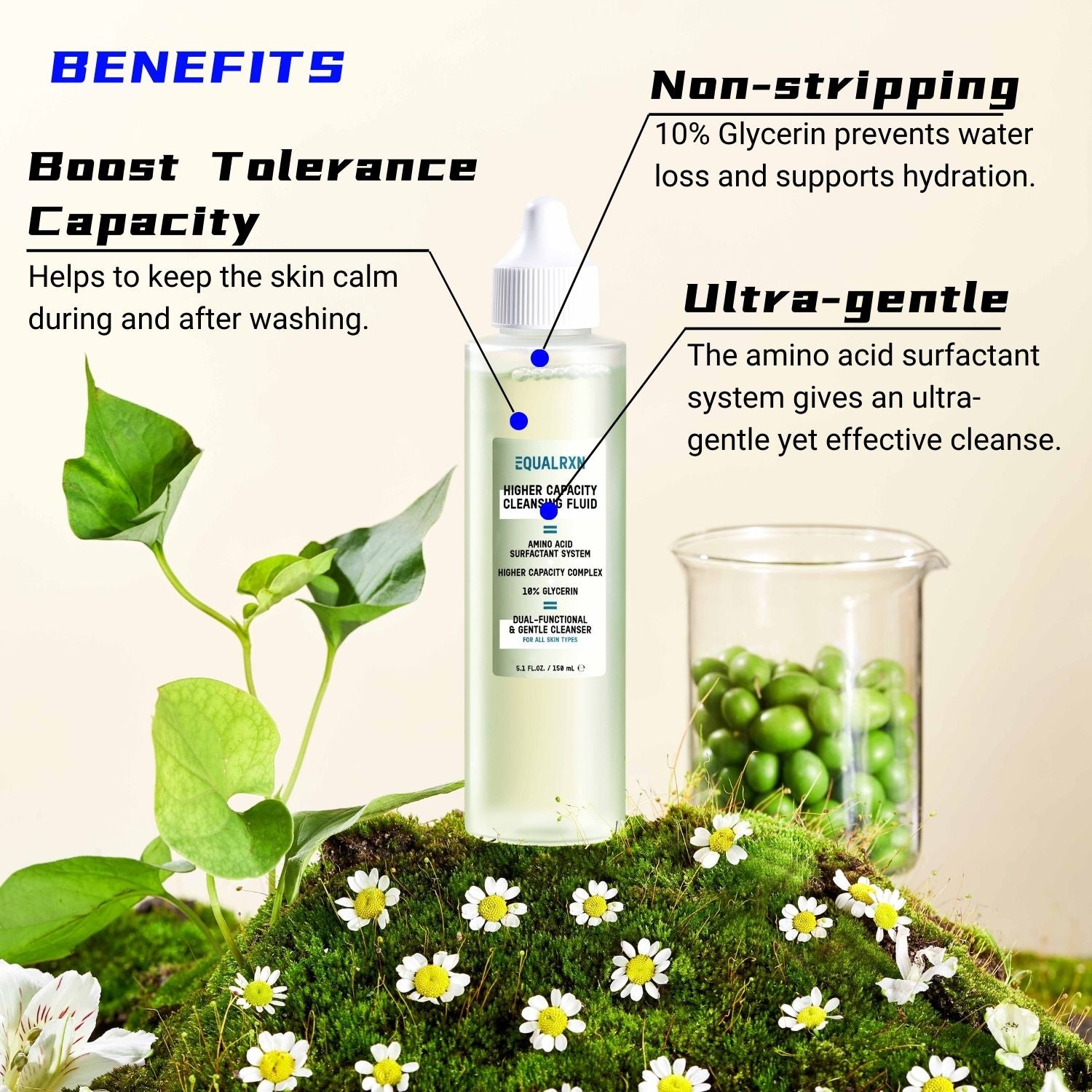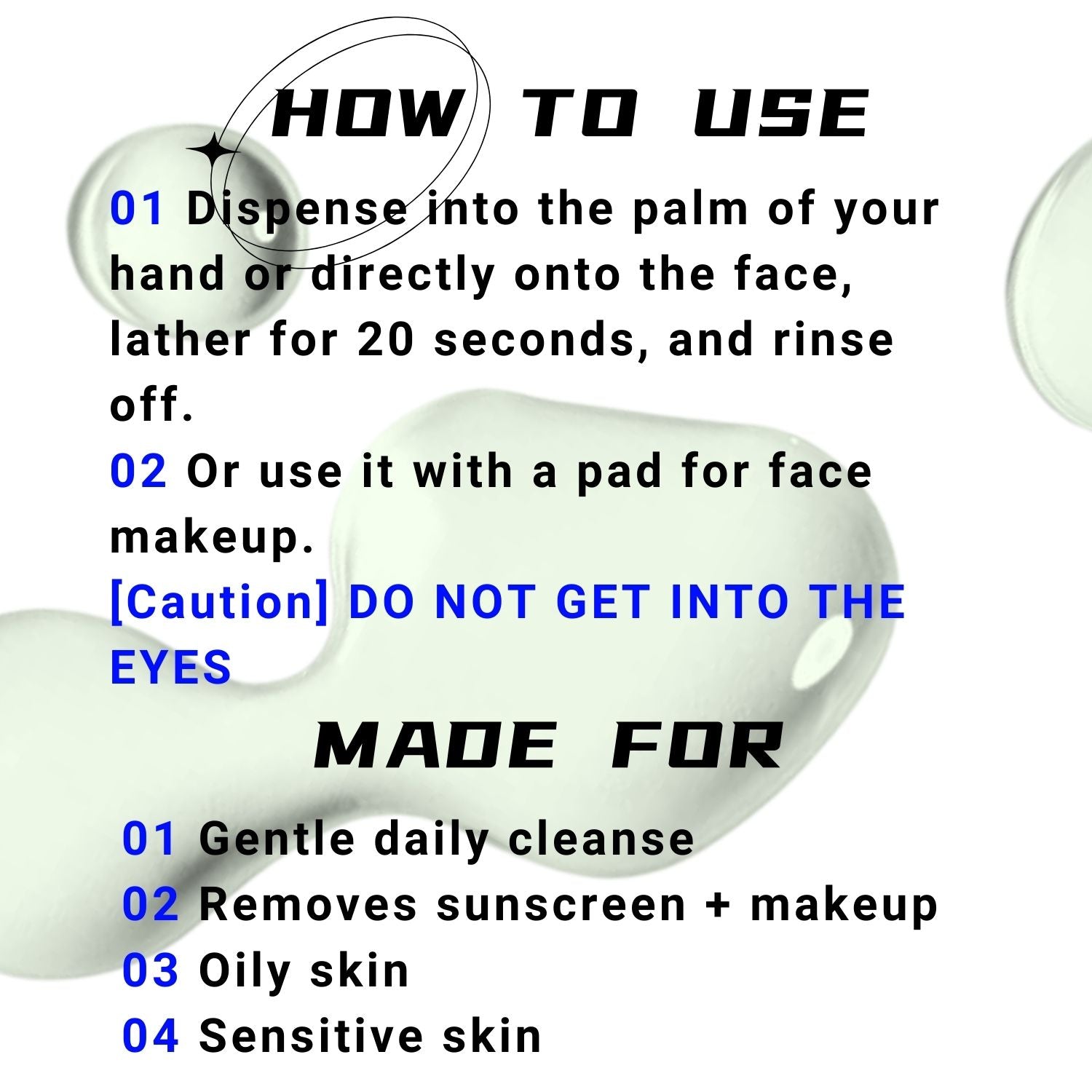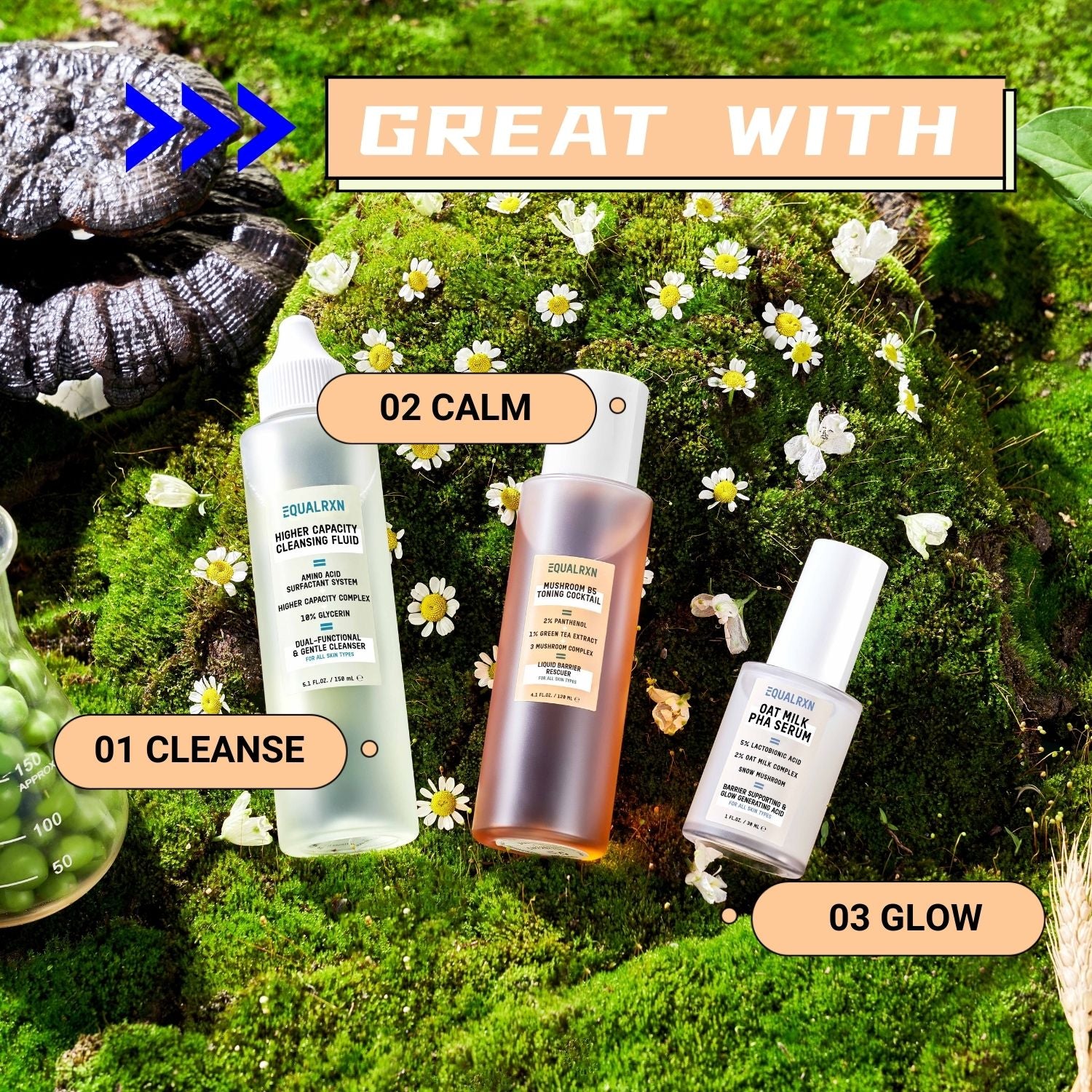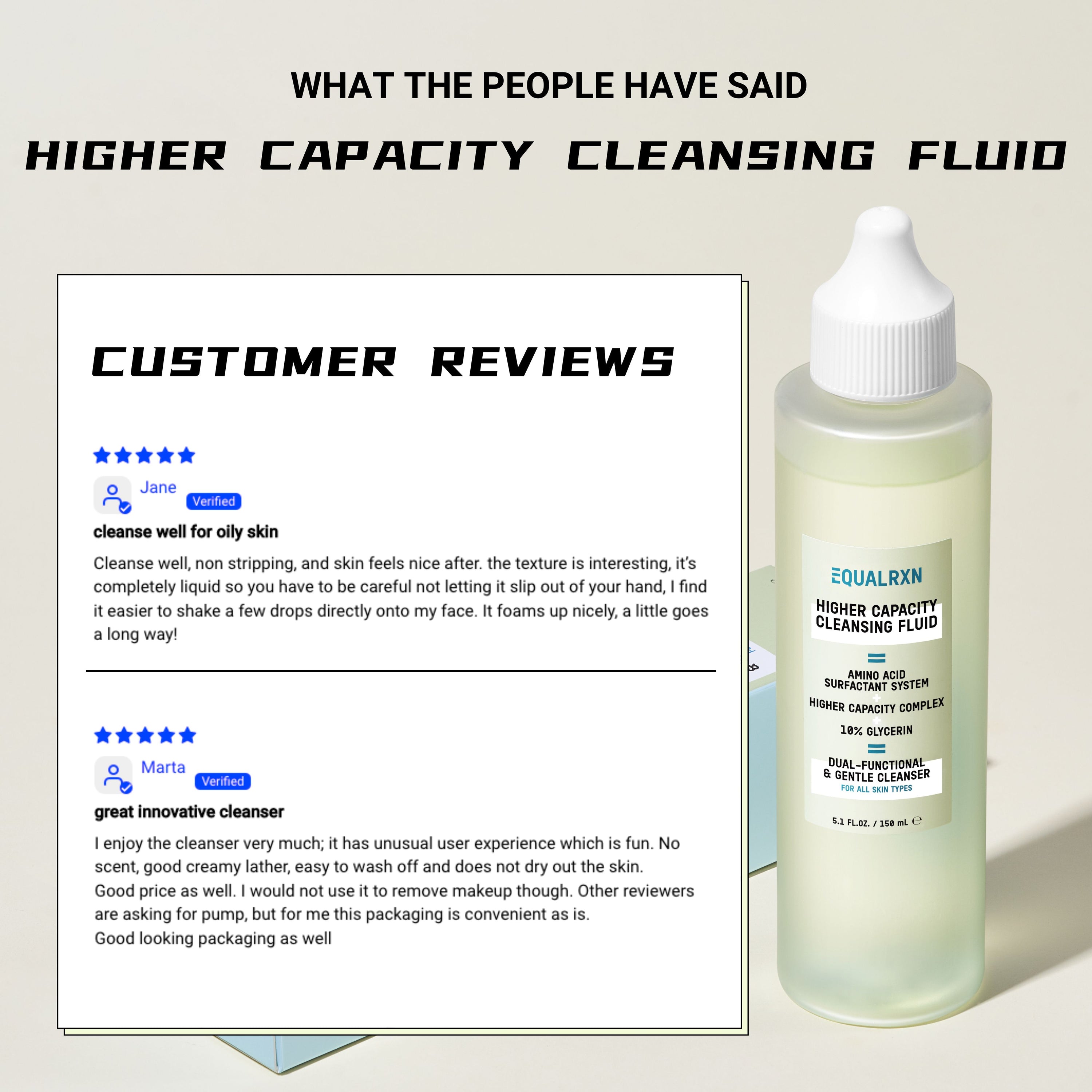 Higher Capacity Cleansing Fluid
Description
Full Ingredients
How To Use
150 mL / 5.1 oz
EqualRXN is here to change the game with a gentle cleanser that removes makeup exceptionally well.
We sought to create an effective cleanser that increases the skin's tolerance capacity. Like how a sensitivity-fighting toothpaste works, Higher Capacity Cleansing Fluid was born out of this concept.  
A water-based and rich-foaming cleansing fluid formulated with a gentle yet highly efficient surfactant system, Higher Capacity Cleansing Fluid functions as a makeup remover and a daily cleanser, designed to remove surface oil, dirt, and sunscreen residue. The already-gentle surfactant system is further enhanced with 10% glycerin and a calming complex to reduce the appearance of redness, increase skin's tolerance capacity, and leave a refreshed skin without feeling tight or overly dry.
The start and the end of the day just got a bit calmer 😌.
What we love about it
[ GENTLE FOAMING CLEANSER ] A water-based and rich-foaming cleanser formulated with an ultra-gentle yet highly efficient amino acid surfactant system.
[ HYDRATING FACE WASH ] Skin inevitably loses moisture after cleansing. Formulated with 10% glycerin, a golden humectant, this ingredient prevents water loss, supports hydration, and barrier health. No tackiness/slippery feeling after washing.
[ NON-STRIPPING CLEANSER FOR THE FACE ] Higher capacity complex provides antioxidant protection. Cleanse and hydrate skin without leaving a stripped & tight feeling.
[ MAKEUP & SUNSCREEN REMOVER ] Function as a makeup remover and a daily cleanser, designed to remove surface oil, dirt, and sunscreen residue. Be careful not to use it around your eyes to prevent irritation.
[ FOR ALL SKIN TYPES ] Especially for those who are sensitive. The sensi-regulator 4-t-butylcyclohexanol and four phyto-based calming ingredients help to increase the skin's tolerance capacity.

Aqua/Water/Eau, Glycerin, Potassium Cocoyl Glycinate, Lauryl Betaine, Disodium Cocoamphodiacetate, Potassium Cocoate, Sodium Chloride, Potassium Benzoate, 4-t-Butylcyclohexanol, Avena Sativa (Oat) Meal Extract, Houttuynia Cordata Extract, Melia Azadirachta Leaf Extract, Melia Azadirachta Flower Extract, Camellia Sinensis Leaf Extract, Hexylene Glycol, Pentylene Glycol, 1,2-Hexanediol, Butylene Glycol, Disodium EDTA, Citric Acid
- Daily cleansing: use it as a conventional daily cleanser - dispense into the palm of your hand or directly onto the face, lather for 20 seconds, and rinse off.

- Makeup remover: for highly water-resistant makeup, saturate a cotton pad, press onto the skin, let the makeup dissolve, then gently wipe away. Follow up with another wash to remove the remaining residues. *Careful not letting it get into the eyes.
Higher Capacity Cleansing Fluid
03 Treat
Improve the skin by addressing specific concerns. EqualRXN's serums are all compatible and synergistic.
Nice & Gentle
It cleanses well, removes makeup, and lathers into a soft foam! I just wish it had a pump tbh!
amazing cleanser
last a long time and I love that it foams but its a soft foam and feels very silky almost on the skin but it cleansing extremely well. one of the only cleansers ive used that foams but has a soft foam to it.
Awesome Cleanser
My skin won't feel dry after cleansing. It can still clean my sunscreen effectively with enough foams
Good one
It is a nice cleanser, but I really wish it could have a pump.
Thanks for your advice. It's on the pipeline!
Very nice
I like this cleanser a lot. It foams up nicely, removes my makeup/sunscreen well. Some nights I use it for both my double cleanses, some nights I just use it for my first cleanse. Doesn't leave my skin feeling tight or dry. Im looking forward to trying the oat and turmeric serums!
Gentle Cleanser
It is very gentle but I wish it could have a pump instead of the lid.
great innovative cleanser
I enjoy the cleanser very much; it has unusual user experience which is fun. No scent, good creamy lather, easy to wash off and does not dry out the skin.
Good price as well. I would not use it to remove makeup though. Other reviewers are asking for pump, but for me this packaging is convenient as is.
Good looking packaging as well
Good cleanser
While this is a gentle and very effective cleanser, I prefer other cleansers for my dehydrated skin. It works really well though and I love how bubbly it gets, it feels like I'm actually cleaning my face well! I think oily/combo skin types would really love this!